【2023年8月会议闭幕】HECB2023 was successfully held!
During August 26-27, 2023, the 2023 International Conference on Higher Education, Culture and Business (HECB) was successfully held. This conferences provide a platform for educators, scholars, researchers and graduate students from different cultural backgrounds to present and discuss research, developments and innovations in the fields of Education, Culture as well as Business.
The conference attracted authors and participants from Harbin Institute of Technology, Wuhan University of Technology, Beihang University, etc.
Communication is the key for academic innovation. The following information is the speakers who made an oral presentation.
Prof. Shuo Zhao, Communication University of China
Keynote Speech:European Bilingual Education Policy and Modelin Bologna Process
Andrew Pine
Paper Title: Research on strengthening engineering postgraduate education through the teaching reform of specialized courses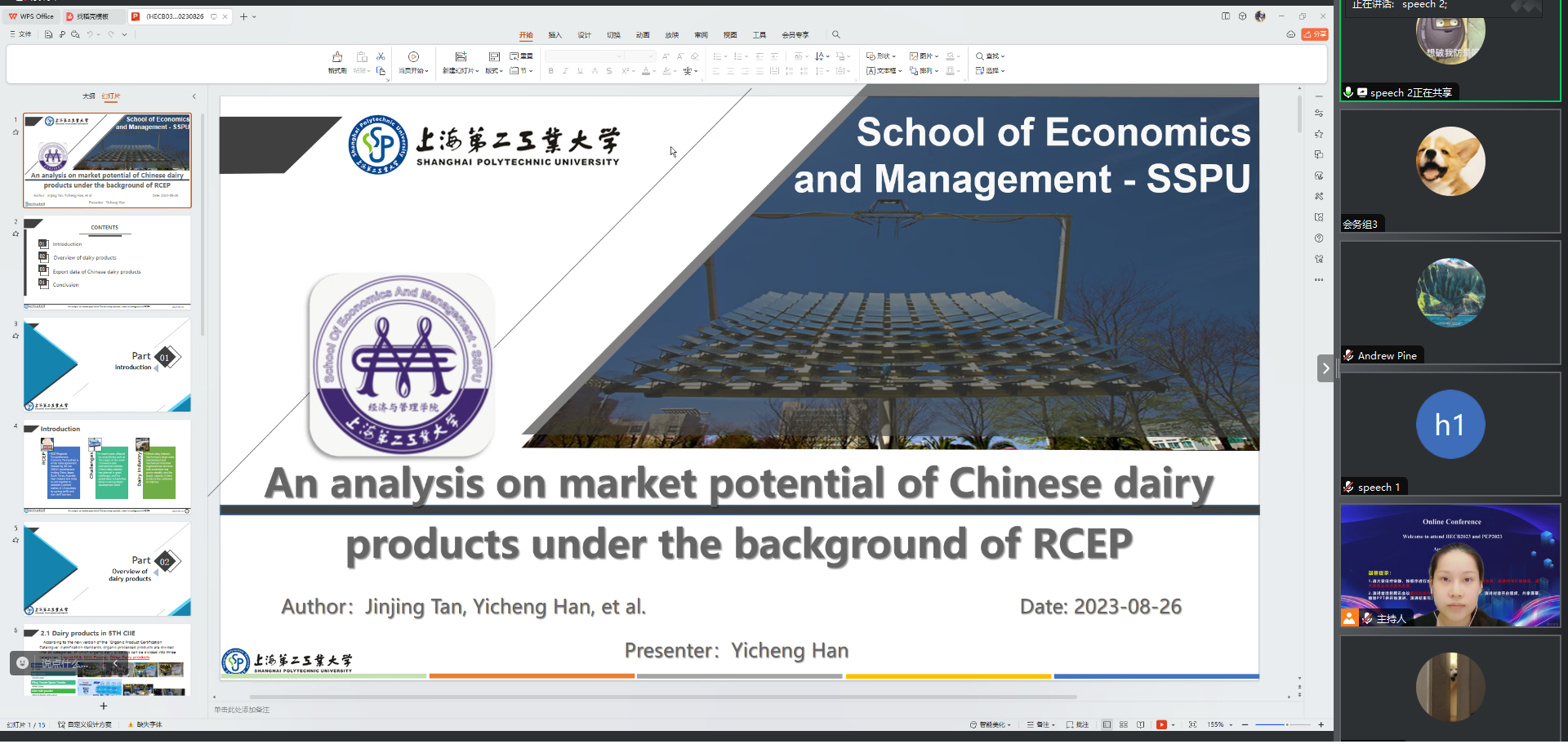 Yicheng Han
Paper Title: An analysis on market potential of Chinese dairy products under the background of RCEP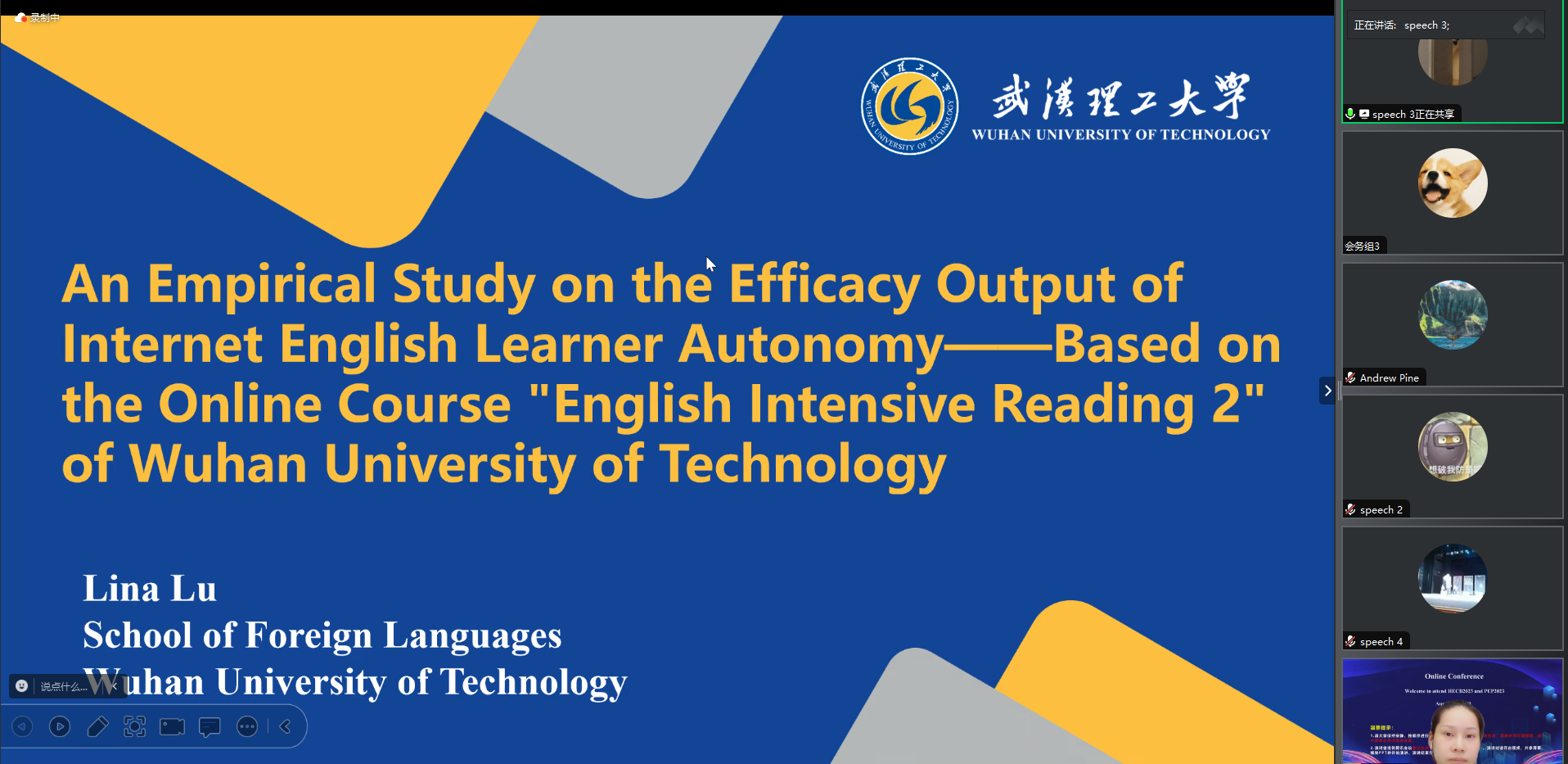 Lina Lu
Paper Title:An Empirical Study on the Efficacy Output of Internet English Learner Autonomy——Based on the Online Course "English Intensive Reading 2" of Wuhan University of Technology
Gan Zhao
Paper Title:A Simple Discussion on the Teaching of Suicide Substrate of Enzymes in Curriculum Ideological and Political Education